JIM HOLYOAK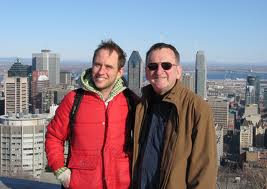 WEBSITE: monstersforreal.com
Jim is gaining increasing critical acclaim for his larger-than-life, awe-inspiring, interactive ink installations and bodyprint-animal hybrids. His work portrays the bridges and boundaries between perception, memory and fantasy. Jim blends traditional Chinese ink study with contemporary western approaches, while monsters dinosaurs and endangered animals blur in and out of surreal metamorphic landscapes.
NEIL HOLYOAK
WEBSITE: http://holyoakmusic.com
Neil's songwriting is influenced by Townes Van Zandt, French
symbolist poetry, and the acoustic blues music of Mali. In collaboration with a wide array of other musicians Holy Oak's performances and recordings included Brendan Reed (Arcade Fire and Clues) Matt Shane (Think About Life), Dave Bryant (Godspeed You! Black Emperor), Jon Crellin (Shape & Sizes), Katherine
Peacock (Mussaver and Coal Choir), Jamie Thompson (The
Unicorns, Esmerine), Charlotte Loseth (Sea Oleena, Holobody),
and Joe Grass (Lhasa de Sala, Joe Grass Band).